Guide
We are committed to providing a premiere service and system, making monitoring simple and bringing the results to life.
What do I need?
Any computer connected to the internet with Google Chrome or the latest version of Internet Explorer.
Smartphone or tablet with the Compli app (android and Apple) installed.
Training, which will be provided, so all accounts can monitor their own portfolio of clients.
How does it work?
It works as a central database for all your PPM works. No need to remember what or when tests need to be carried out, you set the start date and frequencies and it will carry them on. It removes any paperwork from site visits using the APP. The APP also doubles as a job sheet time stamping time on site and allowing client signatures as well. The job sheet can then be emailed to the client from site speeding up invoicing. It removes any human error, with automated comments and pass/fail parameters. It can be used to trend results through the year, and overlay previous years to see any similarities. APP can be used in bad signal areas, as tests are cached on the device when refreshed each month. Compli App can also be used for all paperwork scanned into logbooks removing waste paper, and easy retrieval when requires.
What can it do for me?
It provides a tool for companies carrying out compliance management, but it also provides an early warning system. Identifying continually failing tests and highlighting them in simple, easy to follow format. Your customers can be assured of test completion and be made aware instantly of any potential problems through our automated email facility. When the tests have been "signed off" there is an option to email the results to the responsible person. Once this is selected the emails are send and a PDF file of the results is received in the inbox of the required person. This is a "Real-Time" monitoring programme, and so provides customers and owners alike with piece of mind that their system is being looked after by the most up-to-date web based system. This is a lot more efficient and cost effective. Speeding up the remedial work process and client communication.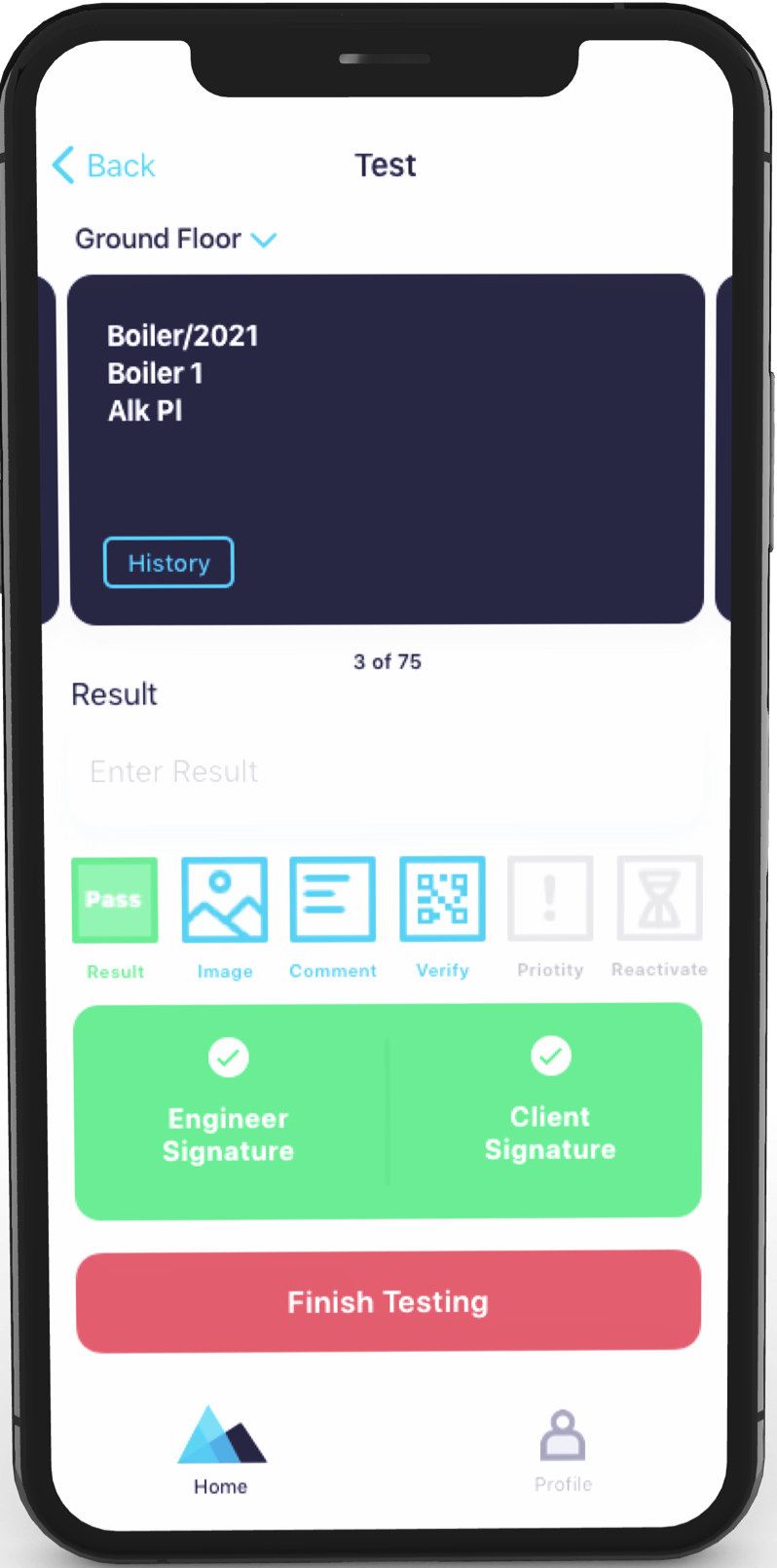 Who uses the system?
Compli App has been created to offer account owners the ability to add existing and new customers to the system themselves. We can offer the service to populate sites on account holders behalf.
So you can be safe in the knowledge that your information is private protected by username and password access. Compli App works in the following way – The system works simply within four levels, Account Holder, Client, Monitoring Engineer and Site Manager (Building). With specific users having access to entire portfolios or just assigned buildings.